In simplicity of heart, which looks to God alone, we desire only what He wishes, without self-seeking or self-interest.
Mission
This past March, the United Nations (U.N.) Headquarters in New York hosted the 63rd Commission on the Status of Women (CSW), bringing together more than 5,000 delegates from around the world, including several RSCJ from the United States – Canada Province. Sheila Smith, RSCJ, the international Society of the Sacred Heart's U.N.-NGO (nongovernmental organization) representative, along with Anne-Marie Conn, RSCJ, and Bridget Bearss, RSCJ, among other RSCJ in the New York metro area, attended the commission, which took place March 11-22, 2019.
Spirituality
Psalm 19:2-3, 4-5 Response: Their message goes out through all the earth.The heavens declare the glory of God;and the firmament proclaims his handiwork.Day pours out the word to day;and night to night imparts knowledge.Response: Their message goes out through all the earth.Not a word nor a discoursewhose voice is not heard;Through all the earth their voice resounds,and to the ends of the world, their message.Response: Their message goes out through all the earth.
Latest from the RSCJ Blogs
Revisiting a beloved spot: Today I will be visiting my old school, the Academy of the Sacred Heart in St. Charles and the shrine where Philippine Duchesne...
Fifth Sunday of Easter: I am scheduling ahead as I will be in St. Louis and not on a computer. I am looking forward to seeing relatives and friends and the...
Yes, do be a saint; why not? What else is worth living for, caring about; and every little thing in the day may help you on towards it, if you look at it on the right side as coming from our dearest Lord, who is so in with us in all our daily troubles and duties.
In Memoriam
Pray for our beloved Religious of the Sacred Heart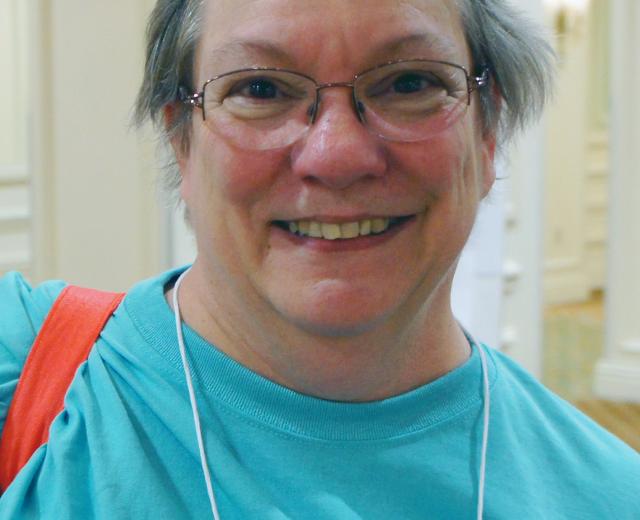 Religious of the Sacred Heart, Carol Burk, died May 19, 2019, in New Orleans, Louisiana. More information will be posted soon.